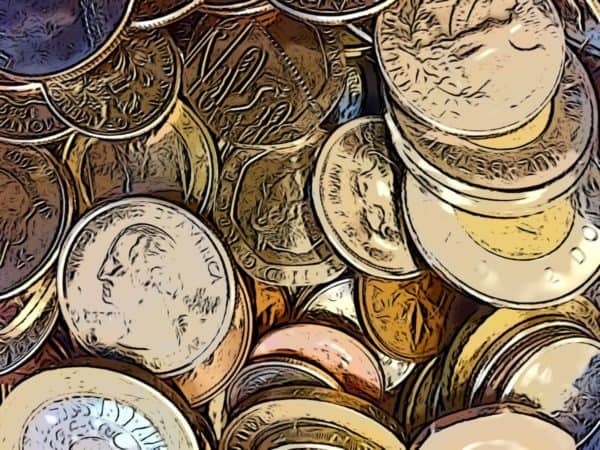 The Fintech space has seen significant investment growth in recent years. Out of 310 private companies valued at over US$1 billion globally, 10 percent are in the Fintech sector,

according to CB Insights

. Only two other sectors claim a larger share of the unicorn pie, and they've both been around longer—internet software and services at 15 percent, and e-commerce at 14 percent.
In the same CBI survey, investors identified P2P lending as one of the most promising in the Fintech space. In fact, one in four Fintech companies in ASEAN are engaged in loan application or financing.
Banks have also warmed up to fintech companies, seeing them as partners in the overall financial ecosystem. Governments see fintech and more specifically, peer-to-peer (P2P) lending platforms, as a vehicle to serve unbanked individuals (438 million in ASEAN) and help close the

SME financing gap

(US$2.38 million in East Asia and the Pacific).

Growing Support for Fintech
Singapore has paved the way in showing how P2P lending platforms can work within the financial ecosystem.
For instance, DBS Bank has partnered with peer-to-peer platforms to extend financing to small businesses. Visa has

partnered

with Validus to facilitate immediate cash flow to SMEs using a virtual card.
In 2016, the Monetary Authority of Singapore (MAS)

launched Looking Glass @
Fintech Innovation Lab.
It also issued Regulatory Sandbox guidelines that allowed fintech companies to innovate and test new solutions.
Given the proven need for alternative financing, as well as regulatory and industry support, fintech companies, especially those that offer P2P lending, are becoming an attractive prospect to investors.
But for those still uncertain about investing in P2P lending platforms, here are six reasons to do so.
There's a real need for alternative finance.
Around the world, SMEs suffer from a lack of access to credit. This disrupts their cash flow and hampers their growth. The International Finance Corporation estimates the total value of the gap in credit financing for all SMEs in high-income OECD countries to be US$3.2 trillion to US$3.9 trillion. And as mentioned above, SMEs in East Asia and the Pacific face a finance gap of US$2.38 million.
In Singapore, 80 percent of SMEs do not qualify for traditional financing, such as bank loans, leaving US$14 billion (S$20 billion) in unmet needs. Most service-oriented SMEs also fail to qualify for secured loans, as they do not have collateral to offer in terms of plant, machinery, or owned real estate.
These companies thus end up borrowing from unscrupulous lenders that charge interest rates as high as four to seven percent. P2P lenders leverage technology to manage risk and optimise returns, and offer interest rates as low as one to two percent.
The alternative finance market is thriving
Across much of the Asia-Pacific region, the alternative finance market sees continued growth. It grew to US$2.004 billion in 2016 from US$1.12 billion in 2015—a 79 percent boost—according to a report led by the University of Cambridge, Monash University, and Tsinghua University.
Among the top six market sizes, Australia's was the largest, followed by Japan, Korea, New Zealand, Singapore, and India.
Following the regional trend, Singapore's alternative finance market size surged from US$39.76 million in 2015 to US$163.75 million in 2016. YOY growth in the volume of online alternative finance transactions was 312 percent, compared with an average of 125 percent from 2013 to 2015. P2P lending accounted for around half of the increase.
This data reflects increased confidence among both lenders and borrowers, as well as the platforms that facilitate the transactions and the investors that help fund them.
This is further evidence of the growing number of investors seeking to invest their funds by lending to SMEs through the Validus platform, Singapore's largest P2P lending platform by volume.
In considering a high-potential but unsaturated space to invest in, invoice trading, crowdfunding, and real-estate crowdfunding, accounted for 13 percent of online alternative finance transaction volume in Singapore from 2015 to 2016.
P2P lending platforms allow greater control and flexibility
P2P lending platforms typically allow investors to spread risk at their own discretion. Investors can select the types of facilities they'd like to invest in—purchase order financing, invoice financing, or working capital financing, based on their risk appetites.
Fintech lending platforms use technology to manage risk and optimize investments
In using data analytics and machine learning, P2P platforms are able better to assess whether a borrower is likely to pay on time. Algorithms add another layer of due diligence to identify possible fraud and financial data manipulation.
Alternative lending platforms add diversity to investments
One basic investment principle is to never put all eggs in one basket. Peer-to-peer lending platforms allow investors to diversify their investment portfolios without requiring long-term commitment or extensive application and management.
P2P lending platforms drive large social impact
SMEs are a vital component of the ASEAN economy. "SMEs are a source of employment, competition, economic dynamism, and innovation; they stimulate the entrepreneurial spirit and the diffusion of skills. Because they enjoy a wider geographical presence than big companies, SMEs also contribute to better income distribution," said Supachai Panitchpakdi, former Secretary-General of the United Nations Conference on Trade and Development.
Even though Panitchpakdi made that statement in 2006, it still holds true today. In Singapore alone, SMEs make up 99 percent of all enterprises, employ 65 percent of the workforce, and contribute to half of GDP. By lending to SMEs, they can continue their operations or grow their business, effectively helping to maintain Singapore's robust economy and support employment.
The bottom line
All these benefits provide a strong argument for investing on P2P lending platforms. Providing private credit to businesses can yield attractive returns whilst further diversifying one's investment portfolio. All it takes is a little research to find out more about the various P2P lending platforms, and investors might just find a pot of gold at the end of the rainbow.
---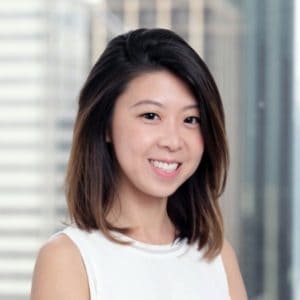 X.Y. Ng
is VP, Marketing of
Validus Capital
, a leading P2P lending platform in Southeast Asia that connects accredited investors with SMEs requiring growth financing.